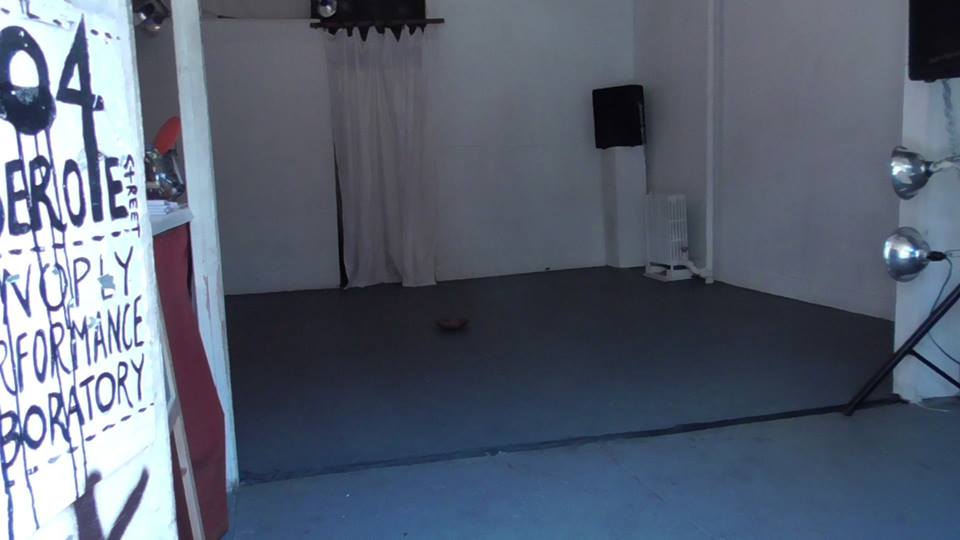 Event Description:
OPEN CALL for PERFORMANCY FORUM
PLEASE SHARE WIDELY 
PROPOSALS for installation-based durational performances, 10-20 minute actions, collaborative/collective/social activities, social projects, and full-evening events will be considered by a committee for PPL Space's Fall season, September 1-Dec 31, 2016. 
This Fall's conceptual focus is REALITIES/REALISMS/(UN)REALS/RLLY? Within this broad focus, individual events and projects will be organized around proposed work/processes/practices. 
TO APPLY (or to ask any questions) e-mail us (please, no facebook messages or personal cell phone texts) panoplylab@gmail.com BY JULY 30, 2016 with:
1.) something about yourself and/or links to what you do (formal bios, CV,website not required) 
2.) something about what you'd like to do, how, and when (artspeak proposal text not required but tech needs, durations, and your fall schedule are especially helpful) 
3.) responses (in any form) to some or all of the following compound inquiry (please)
HOW DOES THE WORK YOU WILL DO AT PPL SPACE DEAL WITH REALITIES/MATERIALIZE OR DEMATERIALIZE (UN)REALS/HOW ARE YOUR PROCESSES REALIZED/RLLY?
The more information you can send us, the better we can curate/organize you and your work. Events usually take place on Thursdays and Saturdays.
LOGISTICS: PPL Space is a converted garage with high ceilings (not load-bearing) in Bushwick, Brooklyn. The space is 15X22 with a wide outdoor sidewalk and small entry area. There is a PA with mixer, projector, microphones, and adjustable clip lighting. As PPL is a volunteer-run domestic space where fellow artists live, we are not able to to provide many days of install time (except in very unique situations). We also do not have funding for artist travel or full artist fee, though artists receive all donations from the door and, especially if travelling in from out of NYC, materials/supplies assistance. Letters of invitation for travel funding applications are happily provided to International artists. 
PLEASE visit http://www.performancyforum.net/ and check out photos of events and the space here on Facebook if you are not familiar with PERFORMANCY FORUM. Please also note that PPL Space is not an institution or a gallery offering a "career opportunity" but rather a laboratory supporting urgent culture of the undercommons and discourse surrounding performance art and social performativity.